I LOVE Christmas cards. Especially hilarious ones, that are just slightly wrong. I believe my favorite one we've ever sent out has this:
A few years ago, we picked up a book of postcards from the creators of
SomeEcards.com
so everyone got their own unique Christmas card, such as: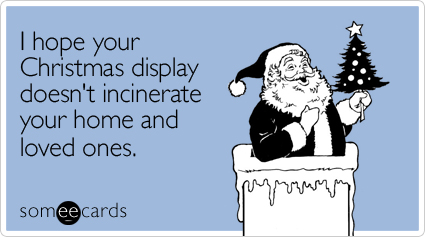 One we were considering buying this year, but opted out:
This year, we sent out two different cards. I apologize if you didn't get the one you wanted, but you can deal...
Did you get any great cards I haven't mentioned?
Here's to a happy new year!