A friend and I were browsing Etsy and came across guinea pig accessories - she has 2 piggies. I saw this blanket...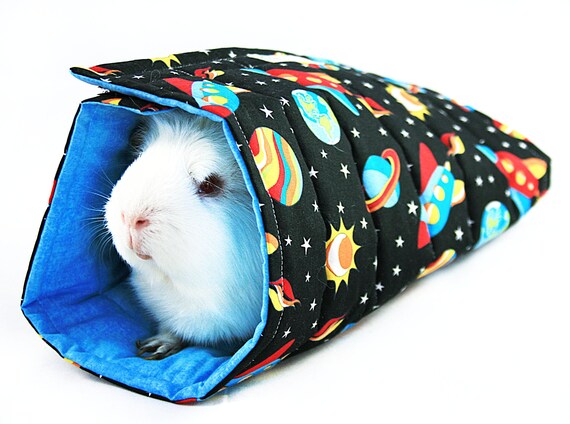 and decided I could make my own.
I sandwiched some batting and spare fabric together, stitched together and turned. Did some vertical quilting, and voila! Her own piggy wrap.